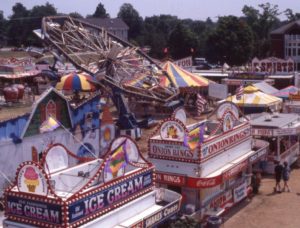 On view through August!
Visit the Yarmouth History Center this summer and enjoy our new art and history exhibits, including an exhibit about Bustins Island guest-curated by Miriam and Charles Butts of Falmouth. Bustins Island, Casco Bay: A Constant in a Sea of Change captures the essence of an island that has maintained its character as a restful summer community since the late 19th century. The Butts' enduring connection to the island informs their research, writing, and photography in this informative illustrated exhibit that covers subjects including the geology, architecture and design, and history of the Casco Bay island. The exhibit will be on view through August.
Also on view this summer will be photos of Cousins and Littlejohn Islands from the collection of the Yarmouth Historical Society. The History Center is open Tuesday through Saturday from 10:00 until 5:00.